Stemming out of its belief in the importance of social responsibility and playing an active role in the communities in which it operates; Floward, the go-to online flowers and gifts delivery destination in the MENA region continues to support charitable and humanitarian activities and organizations across the Kingdom in keeping with its Vision 2030.
Recently, Floward signed a partnership agreement with the "For Them" association for the service of persons with disabilities led by Chairman of the Board of Directors Her Highness Princess Nouf bint Abdul Rahman bin Nasser Al Saud. Through this partnership, Floward will be present in all the Association's activities to serve people with disabilities and support them at various levels.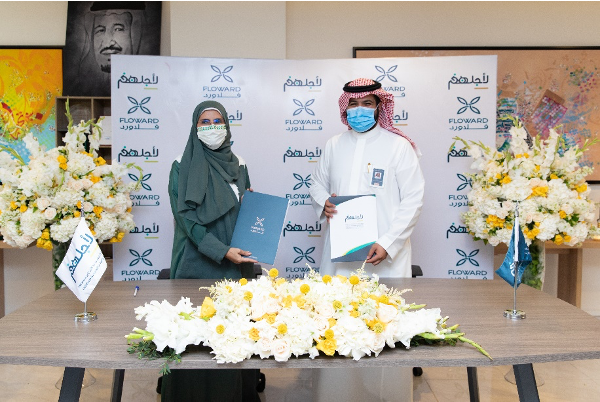 During the Holy Month of Ramadan, Floward launched the "Seed of Hope" campaign across its centres in the Kingdom, where it distributed flowers to people in the public areas and participated in a feed the fasting campaign. In Riyadh, it partnered with Ekhaa Charity for Orphans to distribute over 500 food baskets decorated with flowers to individuals and families in need. While in the Eastern Province, Floward partnered with the Committee for Social Development Um Al-Sahek and helped their team distribute over 300 food baskets and gifts to their program's beneficiaries with the aim to provide food to families with low and limited income.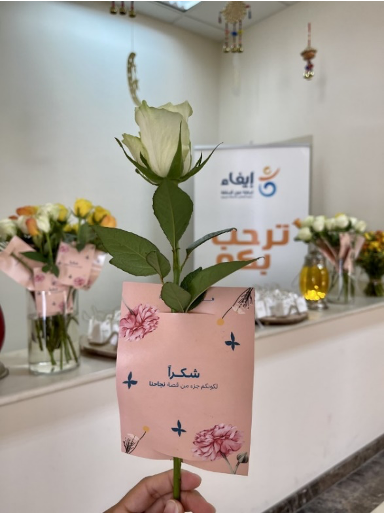 It also sponsored the Prince Sultan Rehabilitation Complex, Eifa Charity Bazaar which showcased handmade art pieces by the students of the vocational training section. Floward decorated the space with beautiful flowers and distributed gifts and bouquets to the visitors.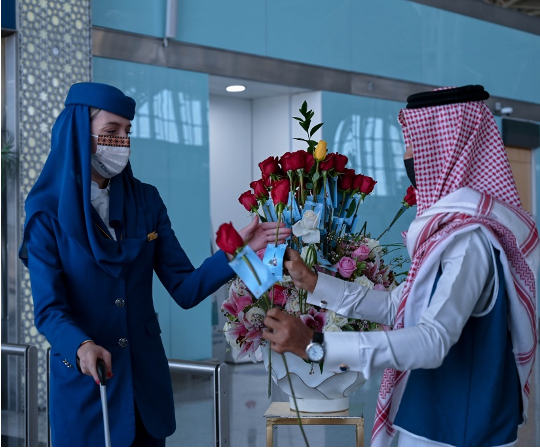 During the Hajj season, Floward collaborated with Prince Mohammed Bin Abdulaziz International Airport and Tibah Airports to distribute more than 1000 flowers to pilgrims coming to Medinah through the airport.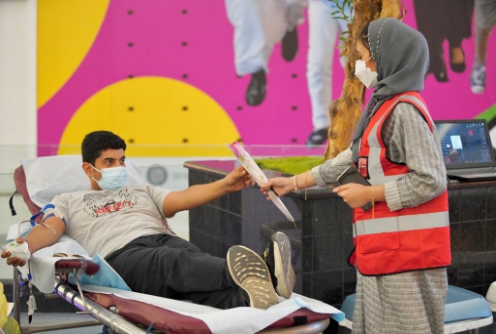 Additionally, it participated in a blood drive organized by Eithar Organization in collaboration with the Ministry of Health office in the Eastern Province of Saudi Arabia. This annual blood drive aims to collect blood for the Hajj season and the pilgrims. As a thank you to donors, it gifted each one a rose with a special gift to donor number 1500 in an effort to increase the number of participants in the campaign.

Floward hosted a workshop to teach over 20 influencers how to arrange flowers and donated them to orphans in collaboration with Takaful Association to help spread joy and happiness to them.
Lastly, Floward took part in welcoming Saudi athlete Tarek Hamdi, after his historic achievement in winning a stunning silver medal in the Men's karate competition at Tokyo 2020 accompanied by Prince Abdul Aziz Bin Turki Al-Faisal, the Saudi Arabian Olympic Committee President when they landed in Jeddah.
Corporate responsibility is one of Floward's core values and at the heart of its strategy to be close to its communities, that's why Floward dedicates 1% of its revenues to charitable and humanitarian activities.