At Floward, we strongly believe that we cannot function without our communities; therefore, we pledged a percentage of our annual sales to be given back to our communities through various CSR activities. We are always looking for partners to collaborate with and we are open to help in whichever way we can.
This is a list of some of
Floward celebrates back to school season with special gifts
In tandem with the start of the new school year in Kuwait, which takes place in September, Floward prepared 400 gift-bags and gave them away to students in the areas of Al Yarmouk and Adailiya. 
The gift bags included chocolate treats from RYCH, gift vouchers from Floward, MACRO which specializes in ready-made healthy meals, and Flare fitness.  
This initiative is rooted in Floward's belief that education stands as one of the fundamental cornerstones in a child's life, shaping their personalities and nurturing them into adults that play an active role in the betterment of their societies.
As they stepped into the new school year, Floward initiated this small act of kindness with the intention of leaving the students with a sense of excitement about starting their school year. Floward consistently strives to be there for its community members; to celebrate them and share with them their joyful moments.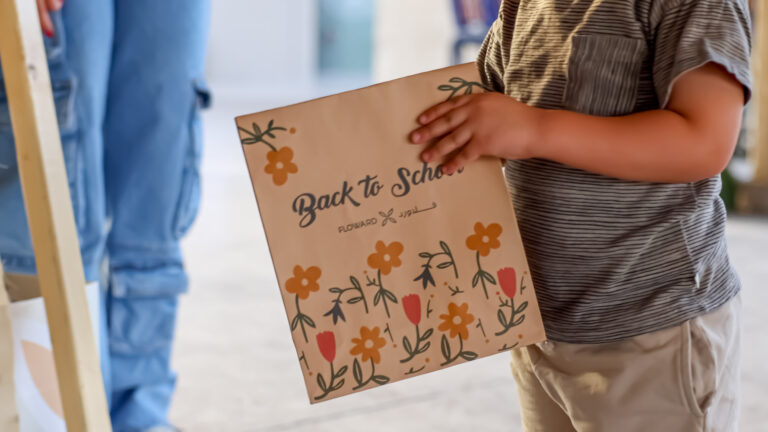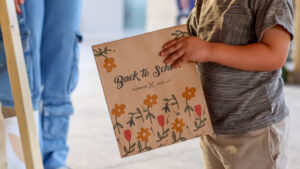 Floward celebrates the Hashemite Kingdom of Jordan's Independence Day
In celebration of Jordan's 77th Independence Day, we collaborated with Royal Jordanian Airlines and prepared over 500 flowers that were gifted to staff at Queen Alia International Airport as a token of recognition for their invaluable efforts.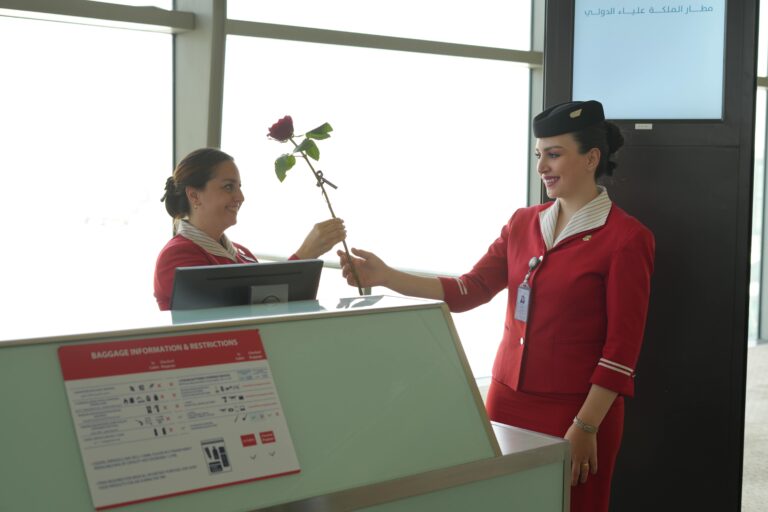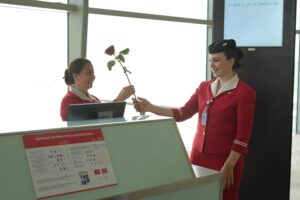 Feeding the less privileged: Floward donates food parcels in Amman
In Ramadan of 2023, we prepared 100 food parcels that contained Ramadan food essentials and donated them to widowed families and orphaned children in the area of Bayader Wadi Al-Seer in Amman. Through this initiative, we wanted to support widowed families and orphaned children by providing them with proper nourishment to sustain them during this holy month.
Floward Sponsors "Hope Iftar" hosted by QCS
We sponsored the annual Iftar gathering "Hope Iftar" held by Qatar Cancer Society for cancer patients and survivors during Ramadan of 2023. We also gave away 300 red roses to the guests as a gesture of our love and appreciation.
The Iftar gathering was held to celebrate cancer patients for their survivorship and to provide them with a support system to share their experience battling with the disease with other cancer patients.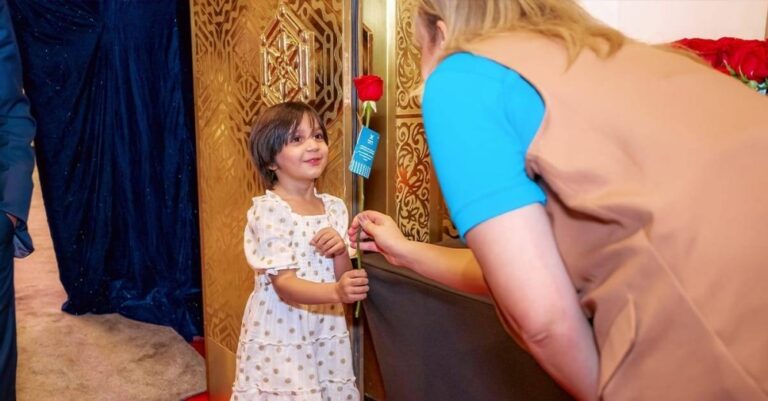 Floward arranges feed the fasting in collaboration with Dubai Police
In Ramadan of 2023, we collaborated with Dubai police and distributed 500 meal boxes to a labor camp in Dubai. With Ramadan being the month of giving, we wanted to provide support to those who are struggling to make ends meet by providing much-needed nourishment to help alleviate some of their struggles.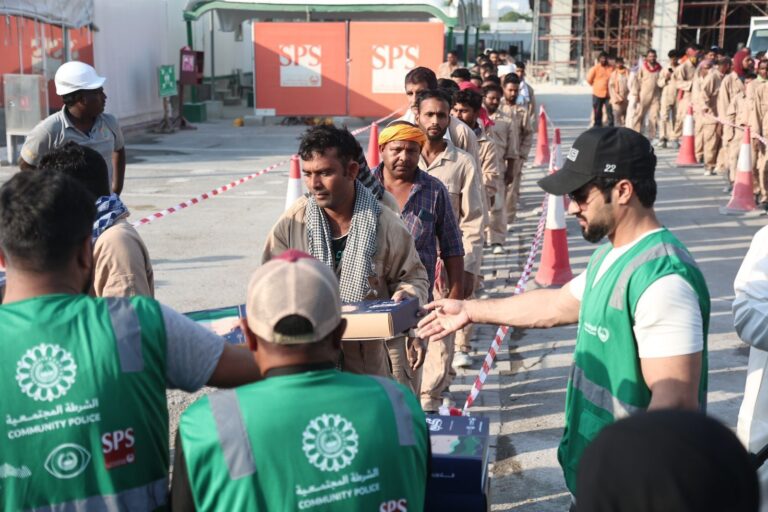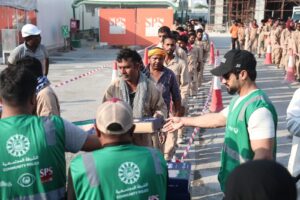 Floward donates food parcels in Al-Hamra province
As part of our corporate social responsibility during Ramadan of 2023, we prepared food parcels containing food essentials and donated them to 150 families around more than five villages situated in Jebel Shams in Oman.
With Ramadan being the month of giving, we visited this underprivileged community to offer support and help spread joy to the people.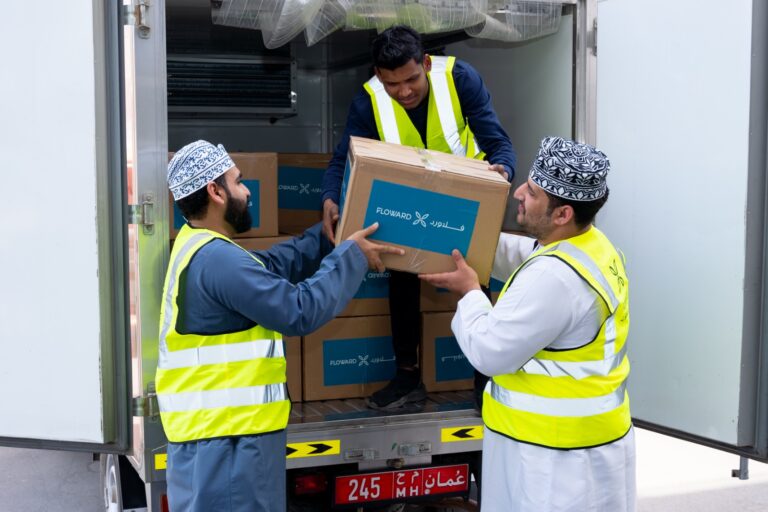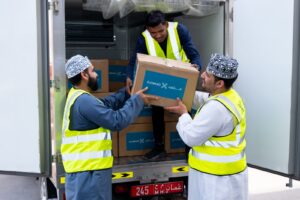 Floward: the advocate of humanitarian work in KSA
To celebrate Ramadan of 2023 in the Kingdom of Saudi Arabia, we participated in multiple CSR initiatives to support our communities, as well as to spread love and joy in this holy month. The initiatives consisted of the following:
1. We collaborated with our partner of 2 years, SEEN Foundation and restored the house of a Saudi family in the city of Riyadh. Our colleagues at Floward volunteered to help in this initiative that took place from sun-down till midnight. We also gave out valuable gifts and flowers to the family, workers, and volunteers as a gesture of our appreciation for their hard work and efforts.
2. For Social Responsibility Day – which occurs on the 23rd of March every year – we collaborated with Hayat Charity Association in Al Madinah Al Munawwarah, that provides medical assistance to people in need, and gave away flowers to the patients.



3. We collaborated with Keswa Aisha which is an association that collects donations of clothes; segregates, cleans and then distributes them in a bazar before Eid. Families in need were able to collect Eid clothes for them and their children from the bazar. We had a booth at the bazar where we gave away 5,000 flowers to the families who visited.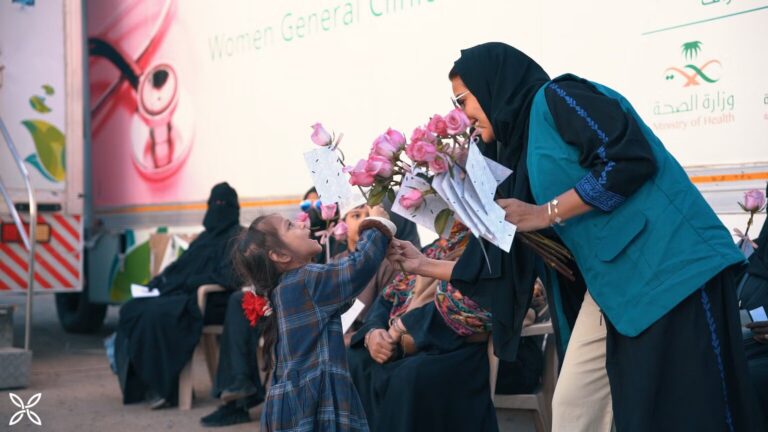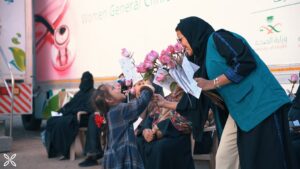 Floward spreads joy in Kuwait during the holy month of Ramadan
In Ramadan of 2023, we prepared a special futoor dinner for our employees and celebrated the jolly occasion of Gergean with kids in Mishref, Kuwait.
The dinner was prepared by Floward employees, for Floward employees as an act of spreading kindness as well as to show our appreciation for the constant hard work they put in for the company. To create the Ramadan spirit and ambience, we decorated the garden area in our office with Ramadan-themed lanterns and ornaments and prepared a variety of traditional dishes for our friends to enjoy as they break their fast.
We also took our tricycle cart to Mishref Oasis to celebrate Gergean with the kids and their families. Gergean is considered a very important cultural tradition in Kuwait, which is why we wanted to bring joy to these children and gave away pouches filled with chocolates and candy, as they sang Gergean traditional songs.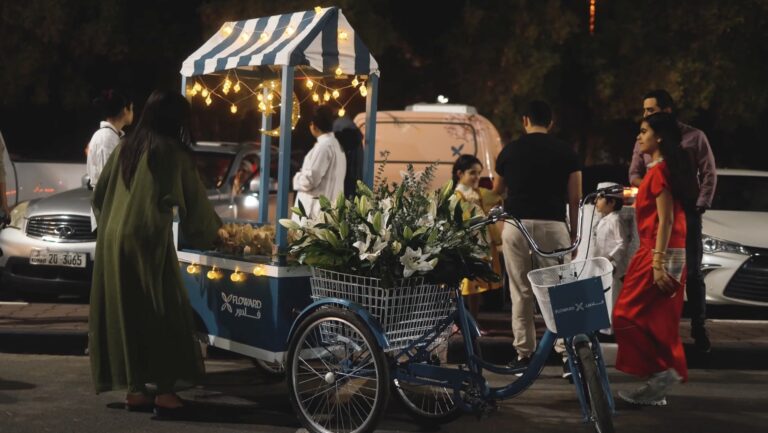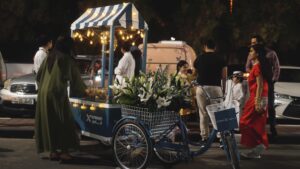 Floward supports The King Hussein Cancer Foundation in honor of Mother's Day
We donated a percentage of our 2023 Mother's Day sales to The King Hussein Cancer Foundation to support mothers with cancer who are unable to afford treatments due to financial difficulties. Over 6,000 women get diagnosed with cancer each year in Jordan, so we wanted to draw a smile on mother's faces on this special day and support them in their journey against this disease.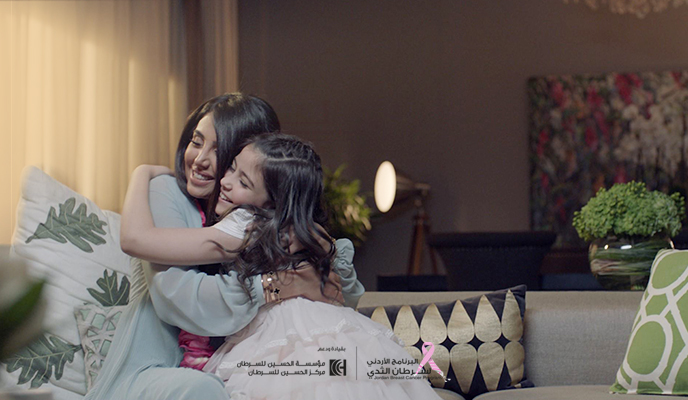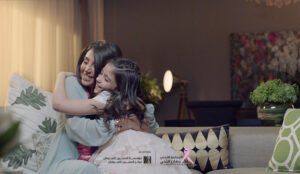 Floward volunteers to make Riyadh greener
We collaborated with the Riyadh Region Municipality and planted flowers across Prince Abdelaziz Bin Mohammed Bin Ayyaf Park to commemorate Saudi Arabia's Founding day in 2023. This initiative stems out of our corporate social responsibility and our desire to reduce our carbon footprint by making our communities greener.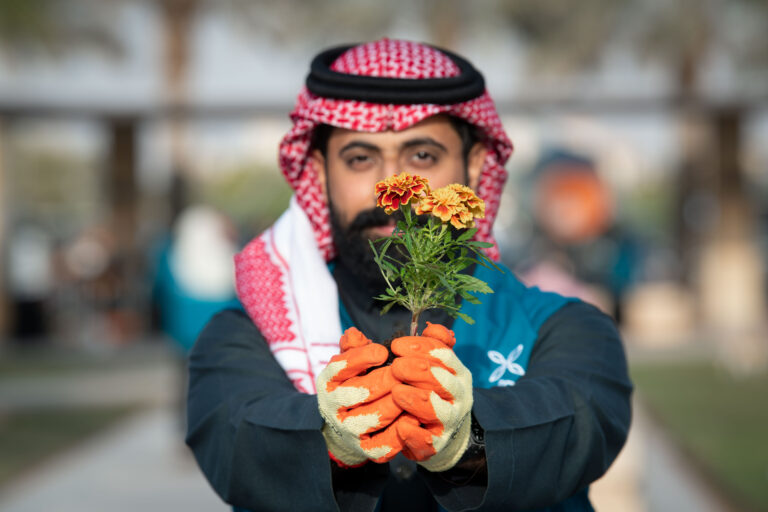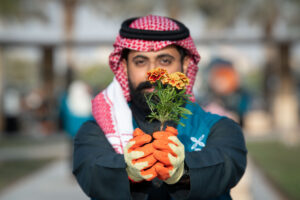 Floward x Hamad Blood Donor Center
We collaborated with Hamad Blood Donor Center in February 2023 and arranged a blood donation camp. With it being the season of love, we wanted to spread love and care by contributing towards saving lives and showcasing that love is beyond just gift-giving. To support this cause, our teammates, along with their friends and families, came together to donate blood to help those who are in need of this blood.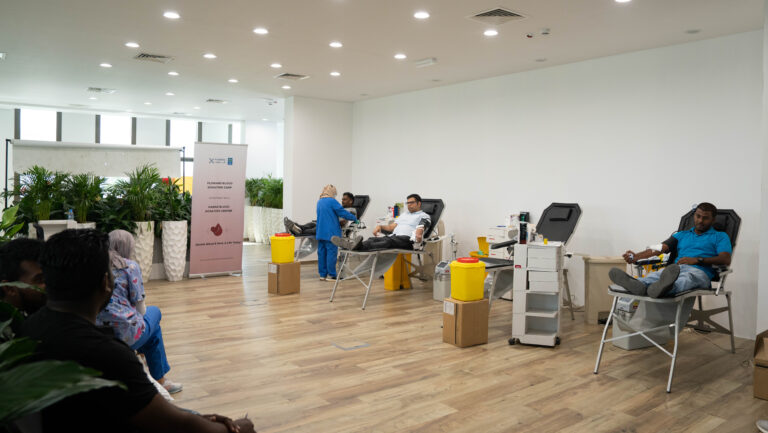 Floward Collaborates with Al Sanabel Orphan Care Society to Give Care Packages to Families in Need in Bahrain
We worked with Al Sanabel Orphan Care Society in Ramadan of 2021 in Bahrain, we helped provide boxes of essential food and necessities to 50 families. Many families suffered due to the devastating aftermath of COVID-19, and since Ramadan is the time of giving we saw that it was fit to give families food that would enrich their tables during iftar.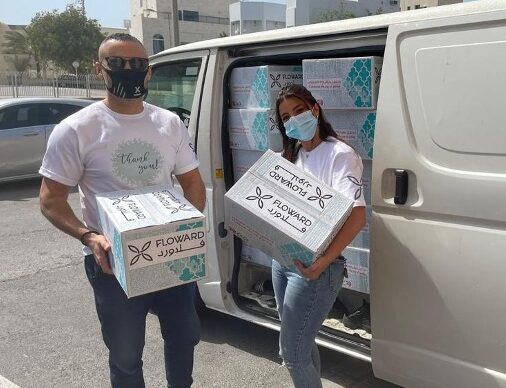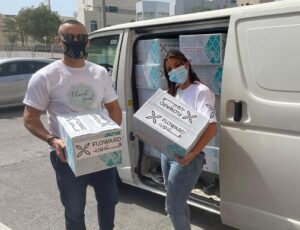 Floward Works with The Smile Initiative to Welcome Students Back to School
We worked with The "Smile" Initiative in September of 2021 to provide boxes full of school supplies to school children with cancer to welcome the new school year in Bahrain. The boxes provided by us included backpacks, lunch boxes, tumblers, and pencil cases. We know that school supplies are an afterthought for those who worry about doctor appointments and therapy sessions so we wanted to help by relieving that stress from parents of sick children.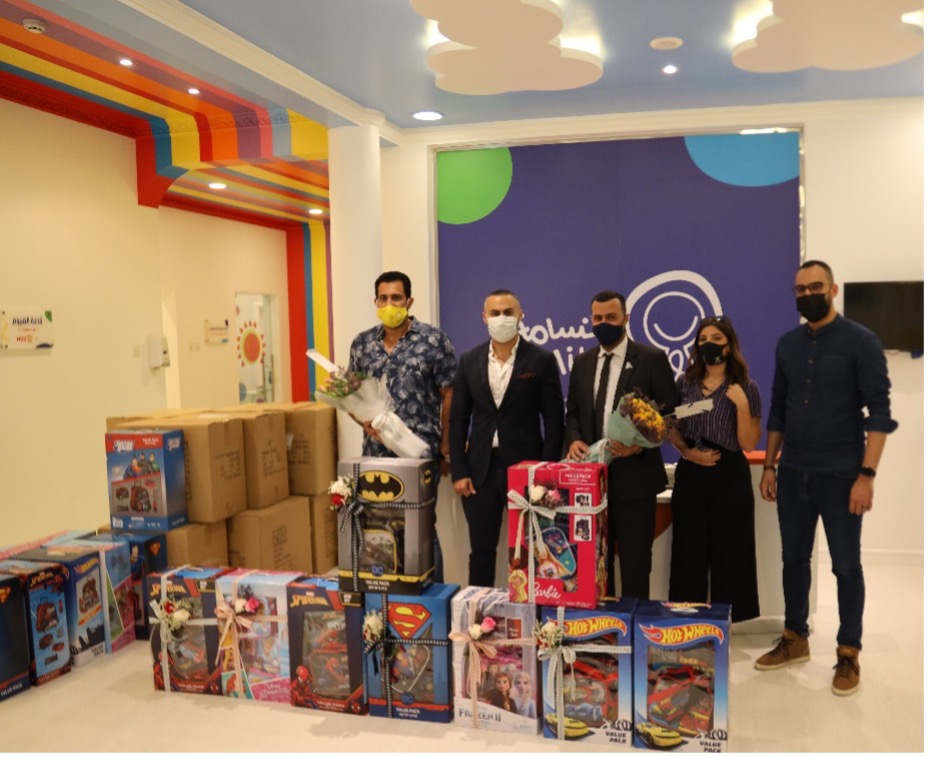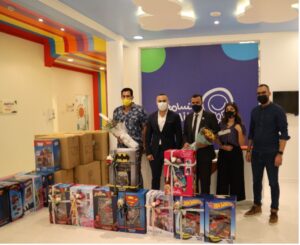 Floward collaborates with Nasreen Sururi
We collaborated with Nasreen Sururi, a local influencer TV host and actress, to celebrate Eid Al Fitr of 2021 with children diagnosed with autism in Bahrain. The children were presented with boxes of flowers and chocolate to mark the occasion.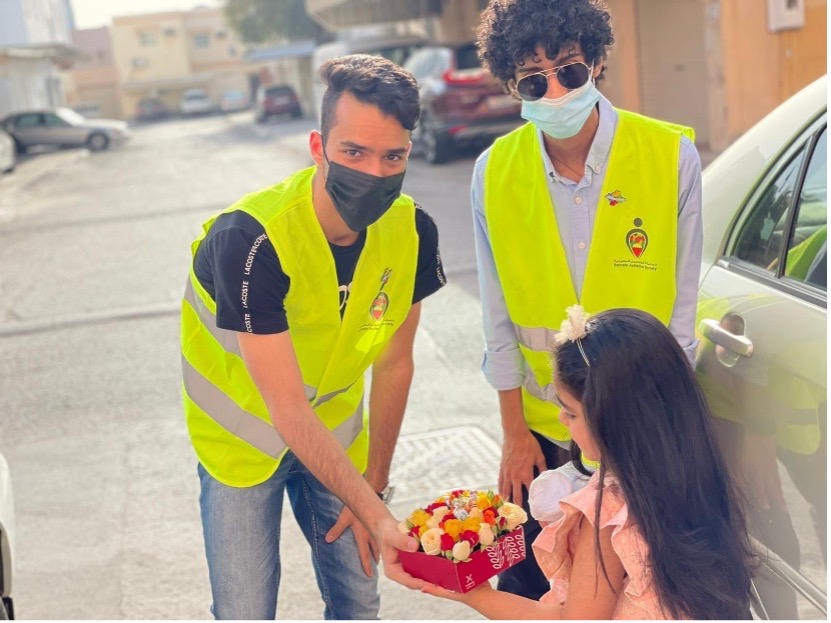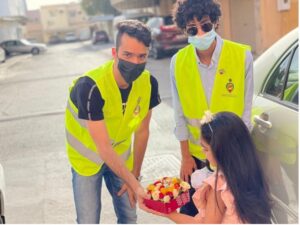 Floward x The Gentle|Men Initiative's Gentle|Men Circle
We collaborated with Hamad Al Saad, a local Bahraini influencer and coach and joined him and a group of men in November of 2021 for Gentle|Men Circle as they sat together as a support group and discussed mental health and their struggles in a judgment-free circle. We also gave all participants with flowers to help cheer them up after the session.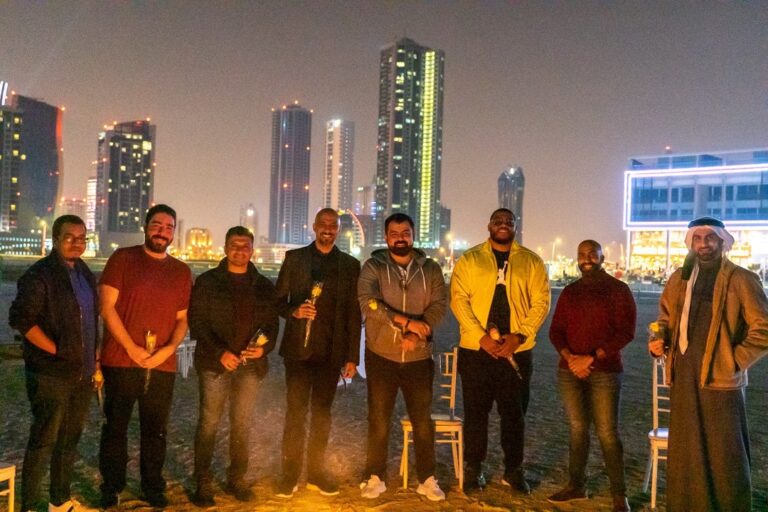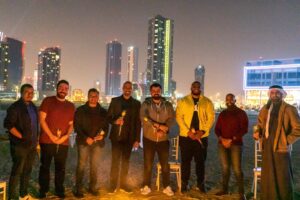 Floward celebrates Eid with Al Noor Charity Welfare
To celebrate Eid Al Fitr of 2022 in Bahrain, we collaborated with Al Noor Charity Welfare to present girls and boys in need of new clothing for Eid. New clothes are traditionally worn to celebrate Eid, but since many families are still affected by the aftermath of COVID-19 and are getting back on their feet we wanted to spread joy and help out. 
Floward Hosts an Iftar Gathering for The Children of Awlady Orphanage
In Ramadan of 2022, we hosted a mega iftar in Awlady Orphanage in Cairo, Egypt which our local team attended. We shared our delicious Iftar meal with 200 children and house supervisors in a very warm and loving environment. 
Floward x AlHussein Social Foundation for Orphans "AlHussein Orphanage"
We celebrated Ramadan of 2022 in Amman, Jordan by offering the orphaned children that are sponsored by AlHussein Social Foundation for Orphans school bags and supplies. We also hosted Iftar at the foundation to mark the occasion of the Holy Month. The children were overjoyed with their new school gear and they truly enjoyed the meal we shared with them. 
Floward Celebrates Mother's Day with Al Amal Home for Elder People
We celebrated Mother's Day of 2022 with Al Amal Home for Elder People and its occupants as a part of our Mother's Day campaign in Amman, Jordan. We also hosted a lunch and a dance party for the elders to spread happiness among them in that day. We knew that many of the participants found this day somewhat painful, so we decided that we will dance the pain away and have fun while showing the elders our appreciation. 
Floward Works with Tkiyet Um Ali "TUA" To Help Families in Jordan
We partnered with Tkiyet Um Ali to donate livestock to those in need during Eid Al Adha of 2022. Donating livestock to people in need is part of the traditions of Eid Al Adha, that's why we chose to partner with "TUA" as they are known to give away food to those in need all year long. 
Floward x Al-Bayan Bilingual School "BBS"
We wanted to commemorate the beginning of 2021-2022 school year in Kuwait in a special way because it happened to be the first school year in which students will resume their studies on campus instead of online after COVID-19. To do this we collaborated with BBS, a local private school in Kuwait, that allowed us to join their students on their first day. We welcomed the school's Elementary and Kindergarten students with roses and gifted them Floward-themed colouring books and stationery in a fun environment. 
Floward x Abdullah Al Salem Cultural Centre "ASCC"
We collaborated with "ASCC" to hold a floristry workshop during the 6th round of their "Sanad Programme" in October of 2021. "Sanad Programme" is a community program by ASCC that is dedicated to senior citizens in Kuwait; it teaches them various skills by hosting experts that know everything on the subject matter. 
Floward Visits Dr. Suliman Al-Habib Hospital in Riyadh
We visited Suliman Al-Habib Hospital in Riyadh on World Diabetes Day of 2021 to participate in an awareness campaign about diabetes and to highlight the importance of taking care of one's health to avoid diabetes. We distributed roses and brochures and decorated the hospital. The World Health Organization (WHO) has reported that Saudi Arabia ranks the second highest in the Middle East and is seventh in the world for the rate of diabetes that's why we wanted to raise awareness towards the disease to help people understand its early signs and turn things around. 
King Abdulaziz University Hospital
We collaborated with the hospital in Jeddah on World Diabetes Day of 2021 by doing an awareness campaign about diabetes and the importance of taking care of one's health to avoid this disease by distributing flowers and decorating the hospital. The World Health Organization (WHO) has reported that Saudi Arabia ranks the second highest in the Middle East and is seventh in the world for the rate of diabetes that's why we wanted to raise awareness towards the disease to help people understand its early signs and turn things around. 
Floward x Saudi Cycling Federation
In 2021, we collaborated with Saudi Cycling Federation to participate in the biggest Cycling Marathon in Prince Turki I street in Riyadh to encourage locals to have a bigger interest in sports and physical activities. We participated by distributing flowers to cyclists and all attendees. Sports take a special place in our CSR agenda due to their massive health benefits. 
Floward x Al Nahdha and NMC Hospitals
We decided to honour healthcare workers in Oman and recognize their efforts against difficulties which they faced during the COVID-19 Pandemic. We gave Al Nahdha and NMC hospitals' healthcare workers roses and cards to thank them for all that they did for our community. Healthcare workers were the heart of the society's defense against COVID-19, and for that they deserved a special thanks from all of us at Floward. 
Floward Participates in the HIV Awareness Campaign of National University of Science and Technology
We participated in the HIV Awareness campaign that the National University of Science and Technology did during December of 2021 in Oasis Mall, Sohar, Oman. We helped distribute roses and cards that contained information to help raise awareness of HIV. We have noticed that generally speaking not much is known about HIV in the society because it is considered a taboo subject and we wanted to break the stigma and talk about it with experts to help raise awareness. 
Floward participates in the Event of Al Rahma Association for Motherhood & Child Welfare
During July of 2022, we participated in the "Eideyat AlRahma" event hosted by "Al Rahma Association for Motherhood & Child Welfare" at its headquarters in Seeb, Oman to celebrate Eid Al Adha. Al Rahma invited many of the children they sponsor and their families to let them enjoy the spirit of Eid in a children-friendly environment that mimics a carnival. 
Floward Collaborates with Muscat Media Group for Iftar
We distributed around 200 Iftar meal on daily basis all over Muscat during Ramadan with the help of Muscat Media Group. Iftar is an essential meal during Ramadan as Muslims break their fasting after abstaining from all food and drinks including water from dawn till dusk. 
Floward Sponsors that Graduation Ceremonies of Sultan Qaboos University "SQU"
We collaborated with multiple colleges at Sultan Qaboos University to celebrate the graduation of SQU students. Graduates were presented with graduation-themed flower arrangements during the ceremony. Graduation is an important milestone, and we wanted to be a part of this milestone and the memories of the graduating class. 
Floward x Education City and Qatar Foundation
We participated in the Ladies Only event which was organised by Education City and Qatar Foundation at Oxygen Park on International Women's Day of 2022. The event included workshops and various sporting activities, and we hosted a workshop to teach the basics of floristry in addition to gifting over 1000 flowers to the attendees. We are always interested in events and functions that empower, support, and celebrate women. 
Floward Distributes Iftar Meals with UAE Red Crescent
We donated Iftar meal boxes for people in Ramadan of 2021 as a collaboration with the Red Crescent of UAE. Our team in the UAE also volunteered and helped distribute the boxes. We wanted to work hand-in-hand with an organization that aims to provide the best form of aid in society, and this was the perfect opportunity for us to feed fasting people who are in need of a well-balanced healthy meal in Ramadan. 
Floward Participates in Zayed Day for Humanitarian Work
We participated as a gold sponsor in the Zayed Day for Humanitarian Work held under the auspicious patronage of Lt. General Sheikh Said Bin Zayed Al Nahyan on April 20, 2022.
Our sponsorship included donating clothes, food, and gifts to families in need and orphans.
Zayed Humanitarian Day, which marks the 19th of Ramadan of each year, represents the noble and well-established human values left behind by the late Sheikh Zayed bin Sultan Al Nahyan, the values of giving, altruism and good deeds.
We partnered with The Pink Ribbon Foundation in 2022 to provide support to UK based charities that help provide relief for those who have been affected by breast cancer.
The collaboration will see 10% of all proceeds taken from their dedicated "Pink Ribbon" bouquet go to The Pink Ribbon Foundation, which supports a variety of different charities including Cancer Research UK, Marie Curie Cancer Care, Cancer Recovery, St Clare's hospice and many more.
The dedicated Pink Ribbon Bouquet (RRP: £67) provides a beautiful twist on a classic. The bouquet features delicate, pink-edged roses, which are the perfect way to show someone how much you care. Delivered in a hat box-inspired cylinder, they are ideal to display on your coffee table or the office desk as they require no additional water.
Floward Donates 1% of its Annual Sales to Mental Health Foundation
We partnered with the Mental Health Foundation "MHF", the UK's leading charity for mental health and pledged to donate 1% of its annual sales in 2021 to the charity.
Since 1949, the Mental Health Foundation has been the UK's leading charity for everyone's mental health. With prevention at the heart of what they do, the MHF aims to find and address the sources of mental health problems so that people and communities can thrive.
The MFH takes a public mental health approach to prevention, finding solutions for individuals, those at risk and for society, in order to improve everyone's mental wellbeing.
Floward Celebrates International Women's Day with The Women's Association
We collaborated with The Women's Association in 2021 for International Women's Day (March 8th). As part of the partnership, we donated 100% of all sales profits received from an exclusive gift bundle that we created with The Women's Association, the bundle was available to purchase on our platform in the UK alongside Flower arrangements for the duration of March of 2021.
The Women's Association is organization that is committed to ensuring that women and girls in the UK have the tools and support they need to thrive by bringing people together at all levels to work collectively in achieving gender equality. It is an organization that works to change systems, cultures and mindsets that make women and girls feel like they must be anything other than their authentic selves at work and in the wider world.
It also aims to be able to give girls the information and support to dream whilst continuing to work on dismantling the barriers that could prohibit them from making their dreams a reality. To do this, they work on educating and inspiring young girls whilst building a strong community of women that can support them through their journey. The Women's Association works with corporates and schools to spotlight women's lives and perspectives, helping to develop programs that bring about real change that enables women's social and professional progression.
Floward Marks Mother's Day with Noah's Ark Children Hospice
For Mother's Day of 2022, we donated flowers to Noah's Ark because we knew that it can be a difficult day for mothers who have lost their children, that's why we decided to help elevate some of their heartache and offered support to local charity Noah's Ark Children's Hospice by donating flowers to mothers who have lost their children. 
Noah's Ark helps babies, children, and young people with life-threatening or life-limiting conditions, and their families, make the most of every day, they also support those who die young to do so in as much comfort as possible, surrounded by family. 
Floward Celebrates Father's Day in Jordan
To celebrate Father's Day of 2022, we decided to distribute various plants to multiple Elderly Homes in Jordan. Plants are noted to have positive effect on people as they improve the mood and positively impact air quality. We wanted everyone to know that fathers just like mothers deserve to be celebrated and remembered on their special day. 
Floward Spreads Joy at Shaheed Park in Kuwait
Due to COVID-19 restrictions a lot of malls and social places were closed in Kuwait, and Shaheed Park became one of the only few places where people can enjoy a nice walk and take a break from the stress the pandemic caused. So, we decided to create a game to encourage people to continue walking and exercising while having fun. We decorated a number of benches around Shaheed Park. We also added QR codes on benches in the park that people can scan.  After scanning each code, participants would receive special rewards in the form of credit to their wallets in Floward's app in addition to clues on where the next bench is. This encouraged park visitors to find all the benches around the park and helped them walk more to finish their exercise goal.  
Floward Promotes Fitness with Fitness First in Bahrain
To promote sports and healthy lifestyle, we sponsored many classes by Fitness First in 2021 and 2022 at their Oasis Mall Branch in Bahrain. In these occasions, we decorated the stage and gifted participants roses for showing up to the classes. We often sponsor these classes to encourage people to participate in these events.  
Floward Sponsors the iRead Event in the American University of Cairo
We sponsored the iRead event which took place in June of 2022 to empower Arab Women in cooperation with the American University of Cairo. We also served as the flowers partner of iRead. The event was important to us because it featured talks by important female public figures in Egypt and GCC, speakers talked about their careers, struggles, and journeys.  
Floward Joins Chicco on a Series of Educational Talks in Jordan
We sponsored a series of educational talks and seminars by doctors and specialists for expecting and new mothers at Grand Hyatt Hotel in Amman in collaboration with Chicco. Motherhood is a wonderful thing, but it can be scary if you are not equipped with tools and tips; since education is key we wanted help spread it among new moms.  
Floward Sponsors the GCC Olympics in Kuwait
We were one of the main sponsors of GCC Olympics in 2022. We provided flowers centerpieces for the VIP Guests at the opening ceremony, as well as Flowers for each medal ceremony that were given to the winners. It was a great opportunity for us because it gave the company the chance to support a local and regional event while supporting local sportsmen and sportswomen since we operate in all of GCC. 
Floward Joins Flare Fitness Men's Health Challenge in Kuwait
Men's Health Awareness Month is celebrated throughout November to educate and spread awareness of men's physical and mental health on a global scale. So, during November of 2021 Flare Fitness Gym held a competition which was completely sponsored by us where participants registered to take part in rowing, weightlifting and CrossFit challenges. The event was successful and there was a great turnout of people. We also placed a barbell made entirely of flowers outside the gym for people to take photos and pose with to further spread the message.  
Floward Sponsors U18 Girls Football League in Kuwait
We were one of the main sponsors of the first-ever U18 Girls Football League in Kuwait during March of 2022. The League was organised by Kuwait Football Association's Women's Committee and supported by FIFA. We presented hand bouquets to the MVPs of each match as well as coupons to each player. It was a chance for us to associate ourselves with the league not only as supporters of local Kuwaiti sports, but also Women's Sports.  
Floward Helps in Raising Awareness of Lupus in Oman
Floward was one of the sponsors of the Lupus Awareness Campaign in May of 2022 in collaboration with Lupus Oman and the College of Pharmacy at the National University of Science and Technology (NU). Lupus is an autoimmune disease that makes the body's immune system attack its own tissues and organs; the symptoms of Lupus are often vague and are masked as regular symptoms of lots of common health issues. We participated in this event so that more people in Oman can familiarize themselves with the symptoms so they could seek help as soon as possible to limit its damage.  
Doctors, patients, their families as well as press and other sponsors attended a lecture on Lupus Awareness Day and got know more about the disease and how to cope with it. We offered a discount code for Lupus patients and their families. We also showed support to Lupus patients by attaching their handmade crafts to flower bouquets with motivational quotes written on them. 
Floward Serves as the Golden Sponsor of Omani Women's Day
We participated as a golden sponsor in the celebration of Omani Women's Day which was organised by the Ministry of Social Development in November of 2021. The event was held under the patronage of her Excellency Dr. Laila Al Najjar, Minister of Social Development who honoured a number Omani women for their efforts and contributions in their society.
We also participated in the ceremony by decorating all tables with flowers to welcome the esteemed guests and by giving out flowers to the women who were honoured during the ceremony.
Floward Sponsors The Female Voices & The Qatari Economy Conference in Qatar
We sponsored the Female Voices & The Qatari Economy conference which was organised by The Business Year in partnership with the Qatari Businesswomen Association to commemorate International Women's Day of 2022. We decorated the hall with flower arrangements and gifted the attendees and special guests flowers. This was an important event for us because empowerment of women is one of our key goals in CSR. 
Floward Collaborates with Qatar Airways in Celebration of International Women's Day
We collaborated with Qatar Airways in March of 2022 to celebrate its female staff on International Women's Day. During the celebrations we distributed more than 1500 roses to make women feel extra special on their international day.  
Floward Sponsors First Step's Event in Qatar to Empower Women
We were the sponsors of the Inspiring Women event which was held in March of 2022 by First Step Fitness Center. The event hosted a gathering of women in many fields including sports, education, media, entrepreneurship, arts and more. The women spoke about the role of women in the community and their continuous efforts in opening the door for women to increase their presence in all sectors. We provided floral invitations for VIP guests and giveaways for all invitees. We also decorated the venue and provided a photo-op corner.  
Floward Sponsors The Padel Tournament Finals and Closing Ceremony in Qatar
We sponsored the Padel Tournament Finals and Closing Ceremony in Doha Oasis in March of 2022. The sponsorship allowed us to give all winners in both men and women categories flower bouquets. Attendees were able to capture their memories in Floward's photo-op booth which we installed in the venue.  
Floward raises awareness around breast cancer in Pink October
We launched Pink October campaigns across all the countries we operate in. The campaigns aim at raising awareness about breast cancer and the importance of early detection and testing in increasing survival rate.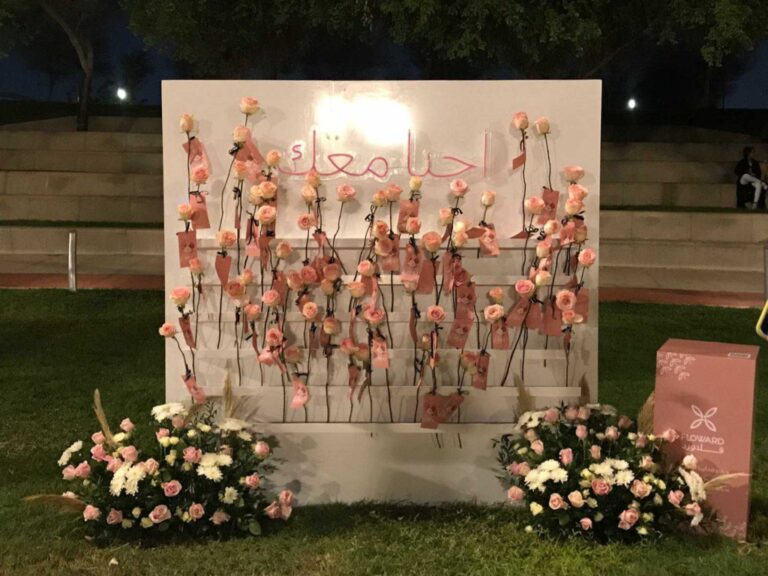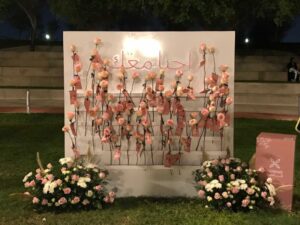 Floward supports vaccination campaign in Oman
We offered our support to the Oman Convention and Exhibition Centre (OCEC) during their mass vaccination campaigns in the Sultane of Oman September 21 to 23 at the centre's HQ. 
During the OCEC's campaign to offer free vaccinations to people from across the country, we distributed over 6000 flowers and offered discounts to vaccinated people with the aim to encourage more to take the vaccine.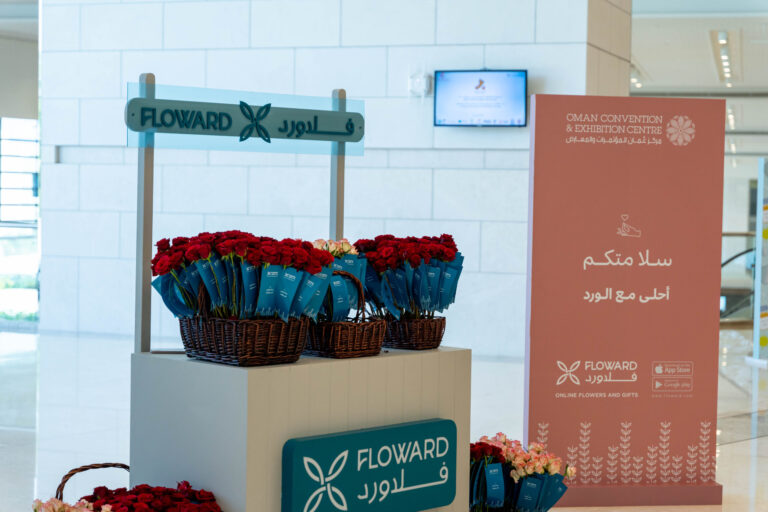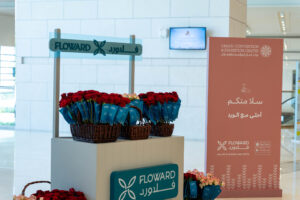 Floward celebrates Emirati Women
We celebrated the annual Emirati Women's Day at Abu Dhabi National Oil Company (ADNOC) and Dubai Airports. 
Following this year's theme "Women: Ambitions & Inspiration for Next 50 Years", We hosted flower stands at both locations and gifted female employees flowers with an empowering message of appreciation for their role in the development and advancement of the UAE. 
We also launched an exquisite and exclusive collection especially curated for Emirati Women's Day and a campaign encouraging people take this opportunity to gift beautiful arrangements to all the kind, powerful and strong women in their lives and thank them for all they do for society and the country.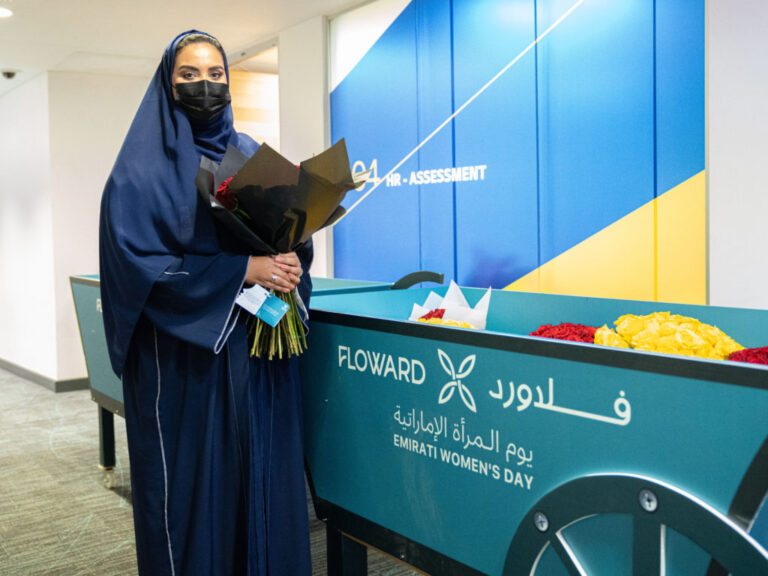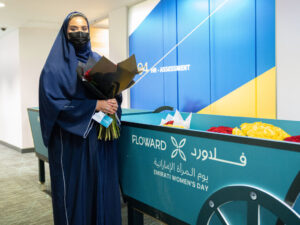 Floward partners with "For Them" association
We signed a partnership agreement with the "For Them" association for the service of persons with disabilities led by Chairman of the Board of Directors Her Highness Princess Nouf bint Abdul Rahman bin Nasser Al Saud. Through this partnership, Floward will be present in all the Association's activities to serve people with disabilities and support them at various levels.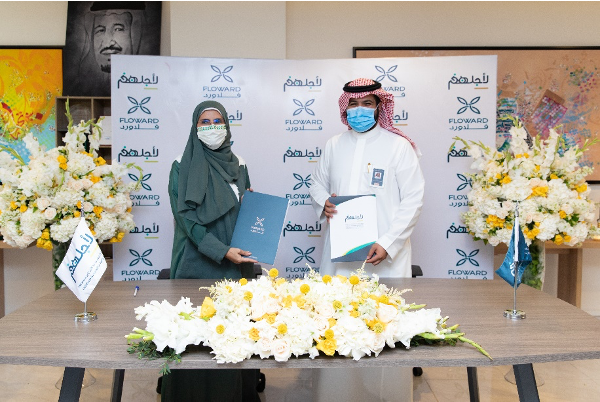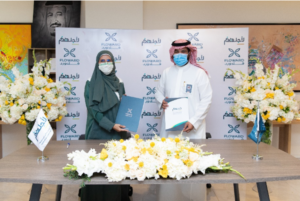 Floward hosts workshop to spread joy to orphans
We hosted a workshop to teach over 20 influencers how to arrange flowers and donated them to orphans in collaboration with Takaful Association to help spread joy and happiness to them. 


Floward sponsors Eifa Charity Bazaar
We sponsored the Prince Sultan Rehabilitation Complex, Eifa Charity Bazaar which showcased handmade art pieces by the students of the vocational training section. We decorated the space with beautiful flowers and distributed gifts and bouquets to the visitors.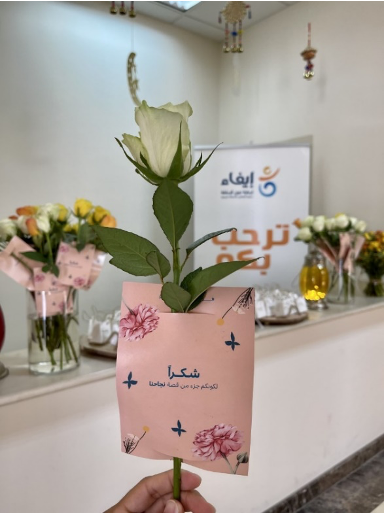 Floward supports blood drive in preparation for Hajj season
We participated in a blood drive organized by Eithar Organization in collaboration with the Ministry of Health office in the Eastern Province of Saudi Arabia. This annual blood drive aims to collect blood for the Hajj season and the pilgrims. 
As a thank you to donors, we gifted each one a rose with a special gift to donor number 1500 in an effort to increase the number of participants in the campaign.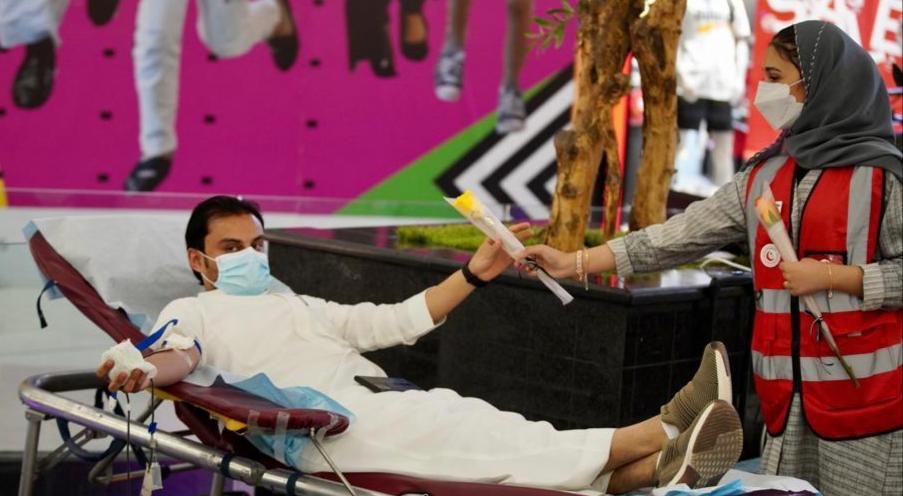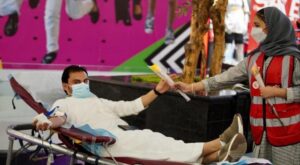 Floward donates 20% of exclusive collection to "Association for Children with Disability"  in Oman
When it comes to corporate social responsibility, we are always looking for unique ways to support our communities, whether through collaborations with local organizations, donations, or various activities. 
On our first-year anniversary in the Omani market, and the country's National Day, we signed a one-year contract – which is subject to renewal – with the "Association for Children with Disabilities" in November of 2022. 
The partnership aimed to serve children with disabilities through a comprehensive program that provides psychological, social, and vocational support which helps integrate them into the Omani society, 
As part of our agreement, we displayed an exclusive line of luxurious products for the charity on our online store in Oman. 20% of the proceeds of the exclusive line were donated to the association.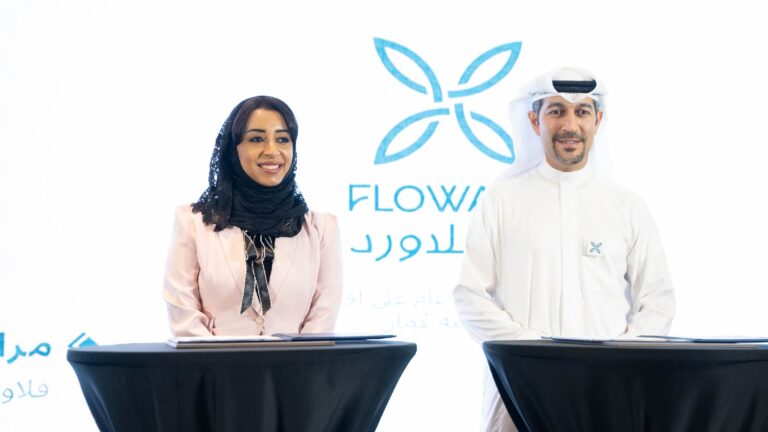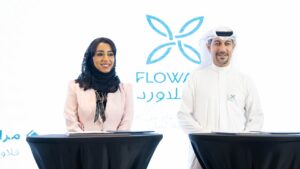 Floward sponsors Ramdan charity program "Absher"
In Kuwait, Floward sponsored an episode of the TV show "Absher" that aired on Kuwait TV every day in Ramadan. The show aims to raise awareness in an interactive and charitable way. It sheds light on humanitarian issues, topics and the basic needs of citizens and residents and tries to meet them or expedite their provision in cooperation with different charitable and public entities and private companies. 
We contributed to the show by donating to a family in need whose breadwinner lost his job due to the coronavirus pandemic that led to their debt accumulating, Floward's donation will help the family cover some of its debts and offer them assistance.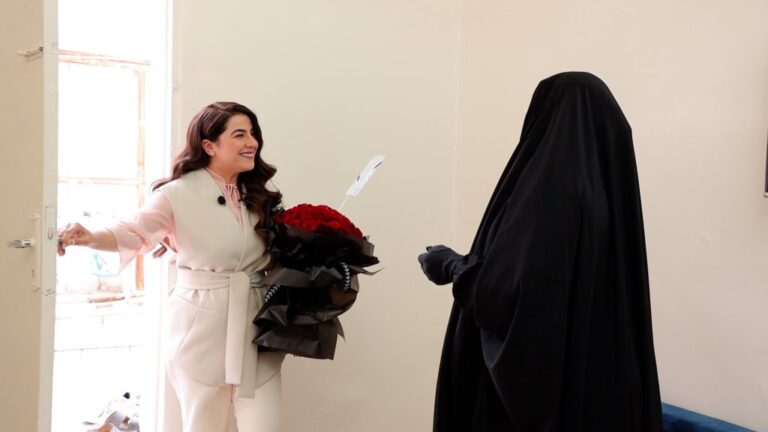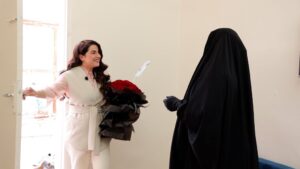 Floward supports Qatar Charity in Ramadan
Floward partnered with Qatar Charity to support its project "Feed the Fasting" aimed at distributing Iftar meals for people in need starting on May 4th till the end of the Holy Month of Ramadan. 
We donated and helped distribute over 4,000 meals to people in need during Ramadan across Qatar.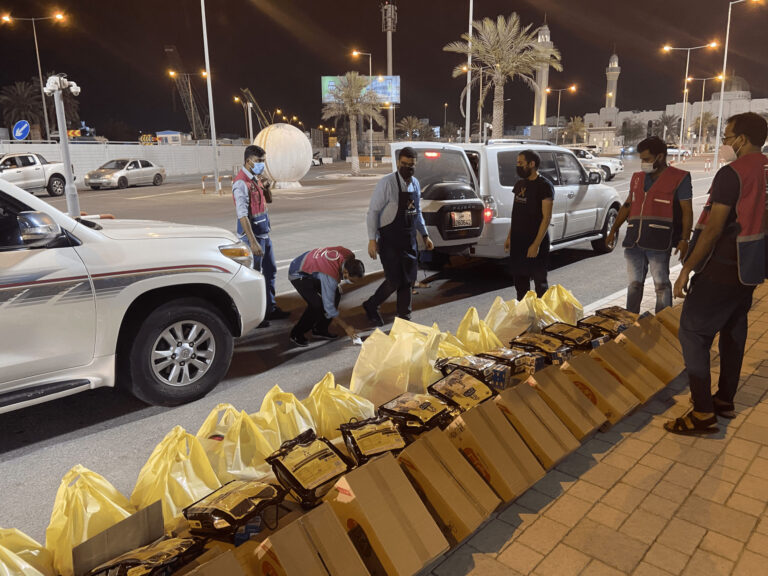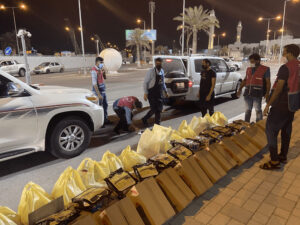 Floward launches Ramadan "Seed of Hope" campaign in KSA
Floward launched a Ramadan campaign dubbed "Seed of Hope" across our centres in the Kingdom of Saudi Arabia where we distributed flowers to people in the public areas and participated in a feed the fasting campaign.
In Riyadh, we partnered with Ekhaa Charity for Orphans to distribute over 400 food baskets decorated with flowers to individuals and families in need. While in the Eastern Province, we partnered with the Committee for Social Development Um Al-Sahek and helped their team distribute over 300 food baskets and gifts to their program's beneficiaries with the aim to provide food to families with low and limited income. 
Floward supports charitable projects in Ramadan in UAE
Floward supported the charitable project "Blessings Program" aimed at distributing food baskets for people in need during the Holy Month of Ramadan. 
We donated over 100 baskets that include a wide range of essential food items, and our team helped various charity teams in distributing the baskets across UAE. Additionally, and in preparation for Eid, We will donate over 50 bundles containing clothing, toys and candy for orphans in the Emirate as well.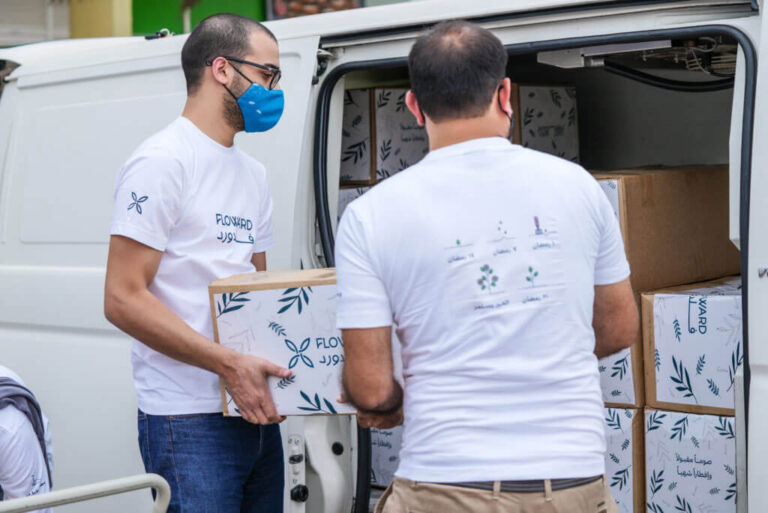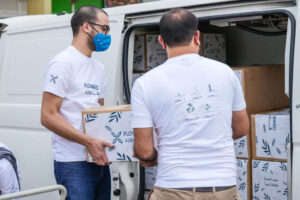 Floward celebrates International Women's Day in KSA
In celebration of International Women's Day, Floward in KSA collaborated with Saudi Driving School in Riyadh and Sharq Women Driving School in Dammam and distributed over 3000 flowers, card holders and keychains to women receiving their driving licenses on March 8.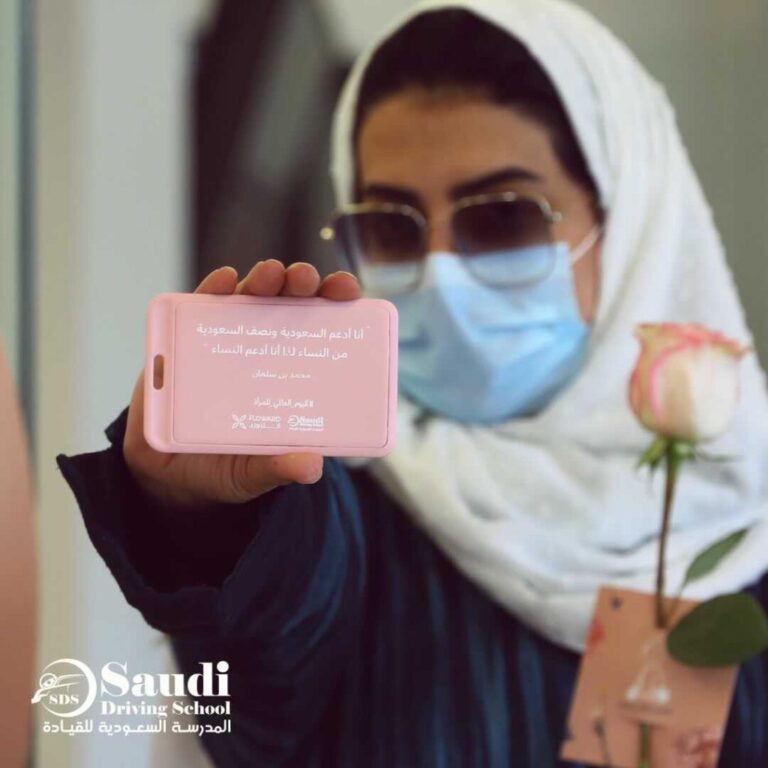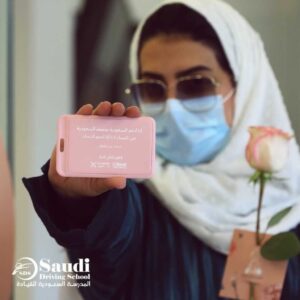 Floward donates flowers to the Chelsea Pensioners at The Royal Hospital Chelsea in London
Floward donated 150 bouquets to the Chelsea Pensioners and their dedicated staff in London, as a surprise pick-me-up with the hope that our beautiful bouquets would bring their residents some joy at this difficult time. 
Emma Pollock, Head of Communications at the Royal Hospital Chelsea said: "The Chelsea Pensioners and care staff were delighted to receive the flowers from Floward. After such a difficult 12 months caring for our vulnerable veterans it boosted morale and brightened up everybody's day! Thank you for this thoughtful gesture."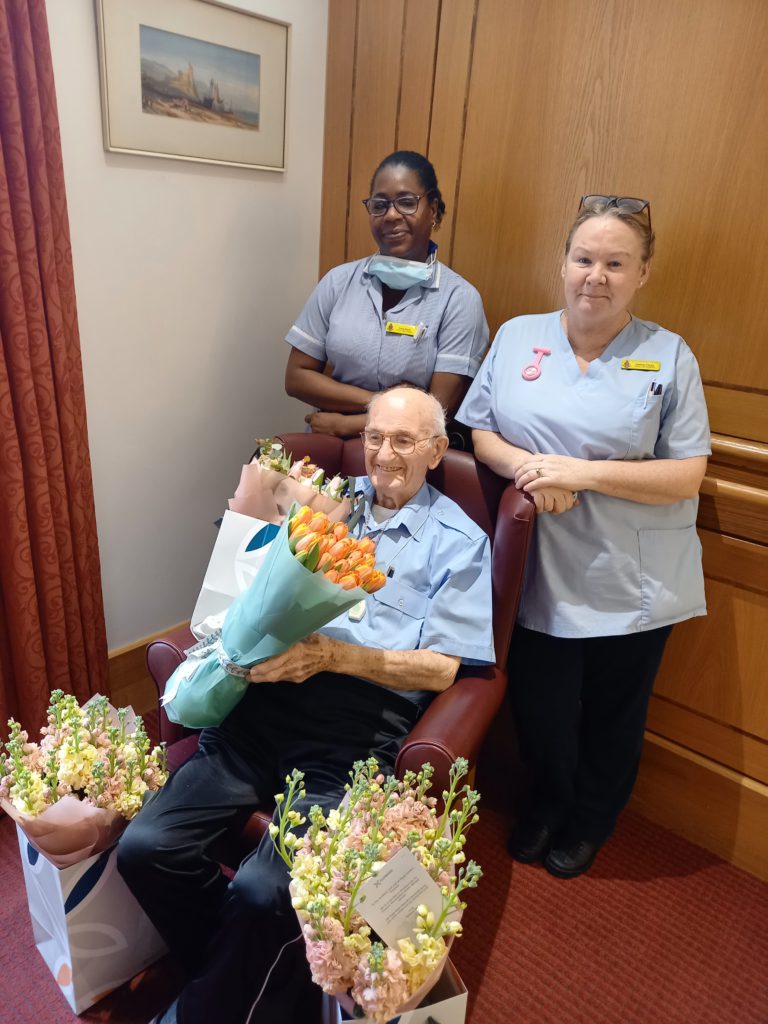 Saudi National Day at King Salman Social Center
We participated in national day celebrations held at King Salman Social Center for orphans in the presence of their foster families and Dr. Yousef Al-Sayali, Director of the Ministry of Labor and Social Development in Riyadh. Where our team participated in distributing 300 roses to the orphans and their foster families.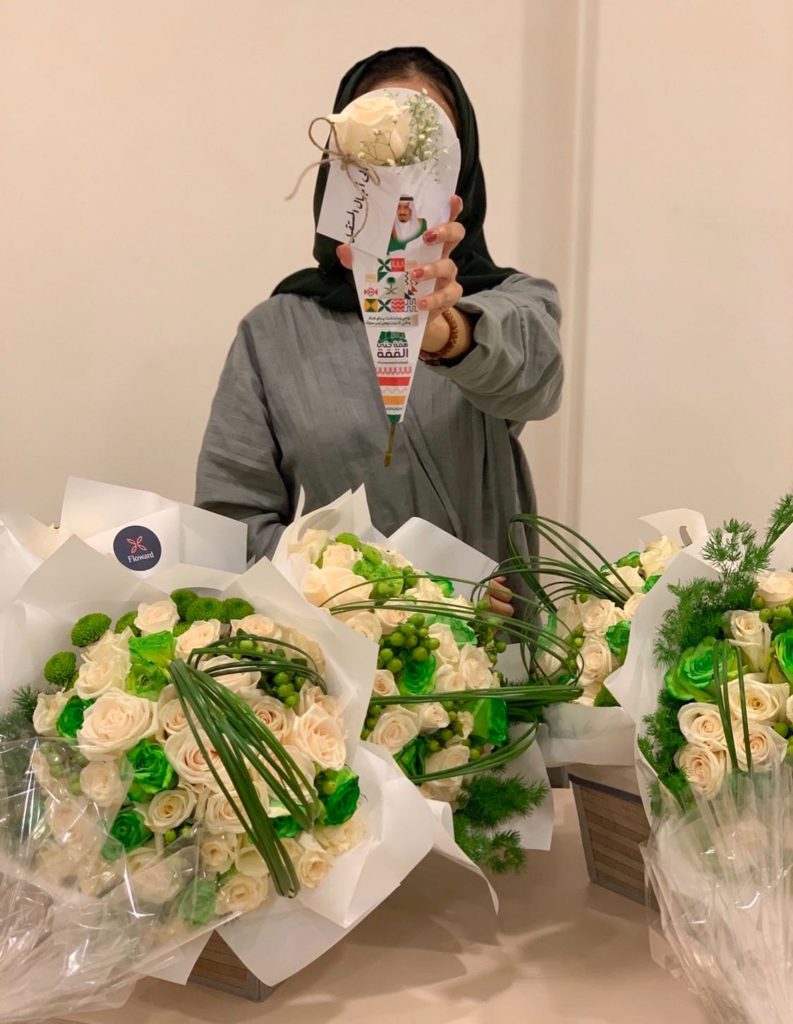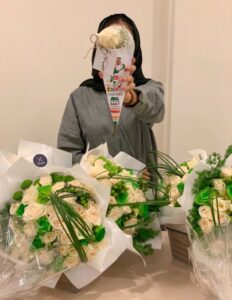 Breast Cancer Awareness Campaign
We held a campaign for breast cancer awareness in Riyadh Park where a number of doctors gave detailed explanation about the disease, its treatment and early detection. The campaign was met with great interest from the visitors across three days.
During the pandemic, life was difficult on everyone but it was especially hard on our domestic helpers at home. They were not able to travel to their families, go out to see their friends or go shopping; and their workload more than doubled. The campaign aimed to encourage homeowners to show their gratitude to them by gifting them flowers and thanking them for their efforts.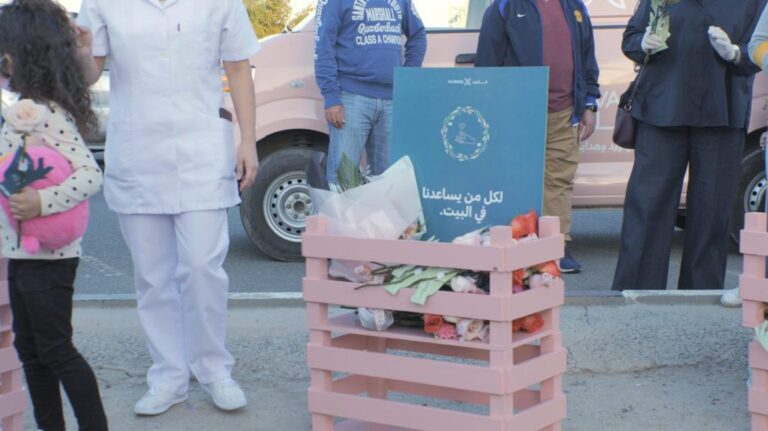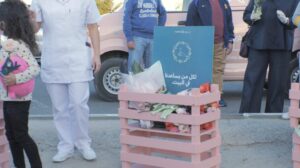 Floward's Visit to Zain's Hospital
As part of our "50,000 thank you's" campaign during the pandemic, we collaborated with Zain's Hospital to express our appreciation and support to those who are risking their lives everyday to make our world a safe place. And since words are never enough to express such gratitude we used the only way we know best: by flowers! 
We participated in Mother's Day celebrations at Sidra Hospital, Bayan Bilingual School, and Yasmeen Association where we distributed bouquets of flowers and single flowers to mothers to bring joy to their hearts and express our appreciation for all the sacrifices they make.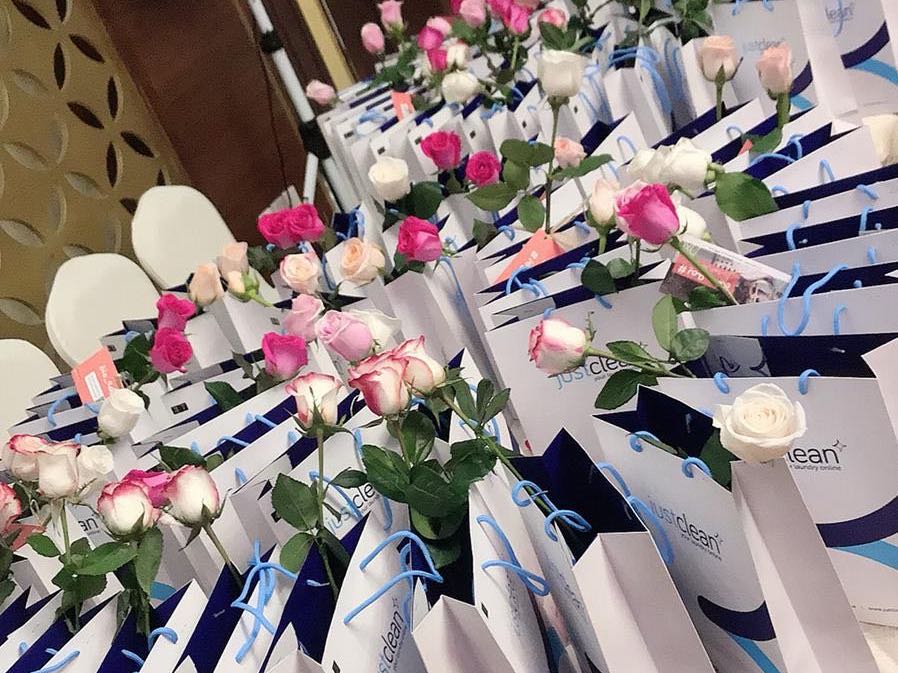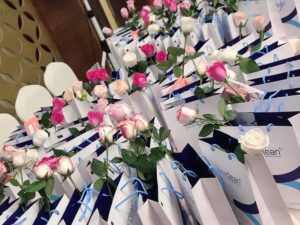 In celebration of Teacher's Day, we collaborated with the PTA and visited Al-Bayan Bilingual School to pass out single stemmed roses and a customized mug to every teacher at the school. This event was a simple act to show our gratitude and appreciation to teachers for all their hard work in molding our future generations. Thank you, teachers for making a difference every day!